Testimonials
What our clients have said about working with Equasense.
Thank you very much for your excellent training in helping my leadership team and I be more aware of our unconcious biases. You've been brilliant in helping us collectively and individually critically examine our biases and start our adjustments. This will go a long way to help us make our organisations more inclusive.
Brig. Peter Rowell, Royal School of Military Engineering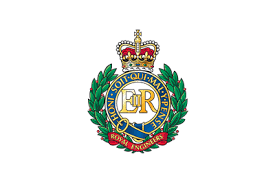 Your review has very much helped us and Council to focus on the areas where we think we can make biggest progress.  I'm pleased to say that as a consequence we are likely to kick off a major review of JUNO at the end of Oct which will take quite a radical look and we hope will be in place by March next year for the new submission round. It has also helped Council focus on how it shares D&I responsibilities across the trustee group and have collective responsibility."
Paul Hardaker, CEO, Institute of Physics
'We contacted Ellie to provide a sounding board during the development of our institutional Inclusion Strategy, which is often absent when you're a sole practitioner within an organisation. I found Ellie incredibly supportive, insightful and pragmatic, and would enjoy the opportunity to work with her again in any capacity.'
Sophie Black, Inclusion, Diversity & Engagement Manager, Liverpool School of Tropical Medicine
Just a quick note of thanks. I hope you enjoyed the visit which was extremely helpful for us in understanding not just how we can further shape our [Athena Swan] submission but also think more broadly around equality issues. Thank you also for taking the time to provide such a detailed analysis of the draft, which again is very helpful.
Prof Michael Young, Deputy Vice-Chancellor (Academic), University of Sunderland
I wanted to send our thanks, on behalf of Patrick and the rest of the team, for joining us last week. We've had great feedback on your talk, it was also evident that you made an impression throughout the rest of the event as there was some considered reflection on points you had made during the exercises. The event has also given us some great first steps to take forward.
Abi Fafolu, Government Office for Science