Building consciously inclusive organisations
Equality, diversity and inclusion for leaders and teams. The more inclusive the organisation, the more it benefits from its diversity, and the more its people thrive.
Start here
Consciously inclusive leaders
Leaders who demonstrate inclusive behaviours daily and are confident when talking about diversity and inclusion are key to making an inclusive workplace.
Need a refresh or a rethink? Your unique challenges need evidence-based solutions that will work for you.
Let's find out if I am the right UK Diversity and Inclusion consultant to work with you on your EDI goals.
Client feedback
Kind words from past clients
Thank you very much for your excellent training in helping my leadership team and I be more aware of our unconscious biases. You've been brilliant in helping us collectively and individually critically examine our biases and start our adjustments. This will go a long way to help us make our organisations more inclusive.
Brig. Peter Rowell, Royal School of Military Engineering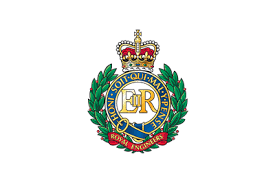 Just a quick note of thanks. I hope you enjoyed the visit which was extremely helpful for us in understanding not just how we can further shape our [Athena Swan] submission but also think more broadly around equality issues. Thank you also for taking the time to provide such a detailed analysis of the draft, which again is very helpful.
Prof Michael Young, Deputy Vice-Chancellor (Academic), University of Sunderland
Latest articles
Thoughts on how to make workplaces where
everyone

can thrive!
If I say I'm about to show you some EDI data, what do you think you are about to see? If you had...
read more